Watch TRAILER for Kola Boof's sexy new novel
"VIRGINS IN THE BEEHIVE" (coming in 2010).
NEW FICTION:

Kola Boof's "Virgins In the Beehive" (2010)
IS THIS BOOK ABOUT WHITNEY HOUSTON AND BEYONCE?
NEW YORK, NY -- During a pre-taped radio interview in New York to promote her upcoming book signing at Harlem's Schomburg Center on Sept. 16th, writer Kola Boof was beseiged by two pop music gossip columnists who insisted the lead character in her spicy hot hip hop novel "Virgins In the Beehive" is really a thinly disguisedUK pop star Jamelia and Whitney Houston.

Says Kola Boof, "My character is named JennaSet Jones and she uses Model.Me hair care products and she's black, beautiful and becomes the queen vocalist of the entire music world--but she's also a Black American girl who's part of a singing trio like Destiny's Child, so she's not based on Jamelia. Honestly, I don't think Jamelia's life is as sinful and complicated as the girls in this book, I hope not."

Boof's novel, which is already causing controversy due to some white women in the book suffering with "silicone butt implants", won't be released in the U.K. until November 2011 (it's now at Amazon) and chronicles the lives of three sexy black inner city crunk singers who find more than they bargained for in the fast paced world of Hip Hop music and Hollywood.
There is also a main character many feel is based on Mariah Carey and some say Boof shows her love for Whitney while pointing out Mariah Carey's "deficiencies."

In a review of the book by Miss Egypt on XM-Radio, the reviewer insisted that the character of JennaSet is obviously supposed to be Whitney Houston and that another character in the book is obviously sex symbol Buffie the Body and that the character "Darling Nikki" is definitely based on either Beyonce or Alicia Keys. But Kola Boof, who is a serious novelist and just won Sweden's Guddrun Schylan Pen Award for the short story "I Am My Own Daughter", wouldn't confirm or deny those rumors.

She said, "I love Whitney Houston, I'm a die-hard fan, but I felt very guilty last year when the media took a comment from my autobiography and blew it up into this outrageous tabloid story--Osama wants Whitney--now Bobby Brown's afraid for his life, which he shouldn't be, because that was 10 years ago and Osama's not thinking about them anymore, and quite frankly, I've never been anybody's 'sex slave', but the media lies, and anybody who's actually read my autobiography knows that it's a not a trashy, tabloid-type tell all. It's a very probing, eloquently written book. But even with my autobiography being chosen Best Book of 2006 by a Princeton critic--they still trashed both myself and Whitney Houston by using it to make fun of Whitney, and I feel really bad about that. I love her so much and I'm rooting for her new CD to be a kick-ass blockbuster, the Senegalese Akon says she's singing like a champ on it. Whitney really is the best singer of our generation--Mariah Carey, Celine, Christina Aggie and all the others would not be here if Whitney hadn't brought that style of vibrato in vogue, and none of them are in her league if you really know what true singing is. So I'm really praying that God gives her back to us, because she's the voice, period. The original."

One thing Kola Boof will confirm is that the book's leading man, Steven Frame, was inspired by director Spike Lee. Says Boof, "In the book he's described as looking like a cross between Morris Chestnut and Shemar Moore, but I really did base Steven Frame on Spike Lee, he's a very socially conscious filmmaker, the son of a Black Panther hero, and he's in love with the JennaSet character who book reviewers believe is Whitney Houston. JennaSet is really herself--JennaSet--and don't forget that the book is dedicated to JoAnne Jo-Jo McDuffie, who was the lead singer of the Mary Jane Girls."

Asked if she found it difficult to write a hip hop novel, the Egyptian-Sudanese-American writer said, "My only worry is that my fans won't be used to the level of sex that's in this book, but I originally wrote it to be published by Zane (Dear G-Spot), so it's really...really erotic, but then again, there's a powerful story at the core of it...about what it's like to be a black woman in this country and to have all these dreams and desires. My work is always about black women and the butt we're forced to kick just to stay in line."
__________________________________________

"Virgins In the Beehive" is not about Whitney Houston and the book does not contain, as rumored, the
track list for Whitney Houston's new album. It also doesn't have details about Beyonce's wedding ring
or any information about who killed Kurt Cobain.

*This item was written by Kevin Johnson for Bragman Media N.Y.


PUBLISHER'S ALMANAC INFORMATION
GUIDE:
The Top 10 American Book Publishers (top 10 publishers):

1. Random House
2. Penguin Group
3. Harper Collins
4. Simon and Shuster
5. Hachette Group/Grand Central Publishing
6. Holtzbrink (St. Martin's Press)
7. John Wiley and Sons
8. Scholastic
9. Harlequin
10. Thomas Nelson
(Top trade publishers in the U.S., the biggest American publishers, top 10 trade book publishers)
AMAZON.COM Book sales--how do they tabulate
rankings for Amazon book sales?
*Sell 100 copies in a day to break the
AMAZON Top 10
30 copies a day is the AMAZON TOP 100
10 copies a day is the AMAZON Top 1000
2 copies a day is the AMAZON Top 10,000
1 copy a day is the AMAZON Top 100,000
How do you hit the New York Times Bestseller list?
How many copies of a book have to sell a
week to hit the New York Times Bestseller list?
Believe it or not, as low as 4,000 to 5,000 copies
sold per week can get you on the New York Times Bestseller list.
It depends on what stores are reporting and being surveyed.
How many books does an author have to sell to earn back a
$100,000 advance?
The answer is 33,000 copies.
33,000 book units is equivalent to an advance of $100,000.
Why is Author Kola Boof not on Wikipedia?
Attorneys for Writer Kola Boof demanded that her name be removed from WIKIPEDIA after false information about Ms. Boof's 9 year old son was posted repeatedly (alleging that Osama Bin Laden, and not Simon Palacio, was the boy's father).
Other "random internet trolls," including many racists, posted hateful and untrue comments about the controversial author. Her bio page became a Graffiti-board full of lies, inaccuracies and "religious" insults against the author.
Eventually, Ms. Boof's attorneys had her name removed from Wikipedia permanently at her request.
Attorneys for Writer Kola Boof demanded that her name be removed from WIKIPEDIA after false information about Ms. Boof's 9 year old son was posted repeatedly (alleging that Osama Bin Laden, and not Simon Palacio, was the boy's father).
Other "random internet trolls," including many racists, posted hateful and untrue comments about the controversial author. Her bio page became a Graffiti-board full of lies, inaccuracies and "religious" insults against the author.
Eventually, Ms. Boof's attorneys had her name removed from Wikipedia permanently at her request.
Best Blog by an Author: COLSON WHITEHEAD
We all know that Colson Whitehead is more celebrated, but who
is the better writer between him and Paul Beatty?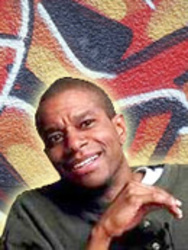 Is Paul Beatty the one who spit in Colson Whitehead's face??

"[

Hokum

] is not meant to be a comprehensive collection of African-American
humor," editor Paul Beatty declares in the anthology's introduction, "but more
of a mix-tape narrative...a sampler of underground classics, rare grooves, and
Anyone else feel that Paul Beatty is vastly underrated?
PUBLISHER'S LUNCH:

"Sonny" Mehta is a publisher and editor-in-chief of Alfred A Knopf.
Also listed as one of the SEXIEST New Yorkers:

These days, defiant smoker Mehta and his American Spirits stand in for
everything that was once adventurous about publishing. The Knopf chief
moved to the city around the same time as his friend, and author, Joan
Didion. "He projected, then and now, a kind of irresistible gallantry and
intelligence," she says. And he still "doesn't feel he has to conform," adds
Fran Lebowitz. "Sonny knows he's indispensable." Still, Mehta's boss reportedly
once mulled the idea of firing him because he was "impossible to control."
2007 National Book Award Winners Announced

The winners of the 2007 National Book Awards were announced tonight, November 14, at the New York Marriott Marquis Hotel in New York City. The annual awards are given by the National Book Foundation to recognize achievements in four categories: Fiction, Nonfiction, Poetry, and Young People's Literature. The night's ceremonies included the presentation of the National Book Foundation Medal for Distinguished Contribution to American Letters to essayist Joan Didion and the Literarian Award for Outstanding Service to the American Literary Community to Terry Gross, host and executive producer of National Public Radio's Fresh Air.

This year's winners are:

Fiction
Denis Johnson, Tree of Smoke (FSG)


Nonfiction
Tim Weiner, Legacy of Ashes: The History of the CIA (Doubleday)

Poetry
Robert Hass, Time and Materials (Ecco/HarperCollins)


Young People's Literature
Sherman Alexie, The Absolutely True Diary of a Part-Time Indian (Little, Brown) -- The #1 Fall 2007 Book Sense Children's Pick

http://news.bookweb.org/
5 questions for Eric Jerome Dickey
By Deirdre Donahue, USA TODAY
http://www.usatoday.com/life/books/news/2007-08-15-eric-jerome-dickey_N.htm
Best-selling writer Eric Jerome Dickey specializes in action. Action in the bedroom. Action with a gun. USA TODAY spoke with Dickey, 46, about his new novel, Waking With Enemies (Dutton, $24.95), a sequel that stars a hit man named Gideon. He's on the run in Europe — with plenty of sexy women after him.
You've written 14 hit novels. What's your secret? Conflict. If you don't have conflict, you don't turn the pages. … My characters are troubled souls with a lot of inner struggle and outer struggle.
Your earlier books Sister, Sister and Milk in My Coffee were more relationship-oriented. Are you getting more gritty? I don't read just one genre, and I don't want to have to write just one genre. … I used to write gritty short stories before I was first published.
What writers do you like?I just bought these books: The Stolen Heart by Joyce Carol Oates (writing as Lauren Kelly); Henry Miller's Tropic of Cancer and Quiet Days in Clichy; William Henry Lewis' I Got Somebody in Staunton; Sarahbeth Purcell's Love Is the Drug; and Kathryn Harrison's Envy.
Do friends or family ever say your books shock them? They might have thought that, but no one has said it to me. It's like picking up Playboy and complaining about the centerfold.
SPLA
http://www.indymedia.org.uk/en/2008/01/389607.html
http://www.indymedia.org.uk/en/2008/01/389607.html
TRACK LIST
Whitney Houston's new CD


NEW YORK (Billboard) - Whitney Houston will release her first album of original material since 2002 later this year, BMG Label Group chairman/CEO Clive Davis said Thursday.
Four songs have been completed for the as-yet-untitled project, and four more will be put to tape later this month, Davis said during Billboard's Music & Money Symposium at New York's St. Regis Hotel.
"We're on track for a holiday release," he said. "We're not going to compromise who she is to fit into today's hip-hop radio market. The public wants Whitney material."
Tracks earmarked for the album have been produced or written by Black Eyed Peas singer will.i.am, producer/songwriter Sean Garrett and R&B singer Akon.
Houston, 44, has been dogged in recent years by drug and health issues -- including rehab stints in 2004 and 2005 -- a legal dispute with her father, John Houston, rumored financial problems and a troubled marriage to fellow singer Bobby Brown that ended in divorce.
Her last album, "Just Whitney," debuted at No. 9 on the Billboard 200 in December 2002, and quickly slipped down the rankings. It was her first release since 1998's "My Love Is Your Love."
Reuters/Billboard
SEXY NEW BOOK IS ABOUT WHITNEY HOUSTON? NOT!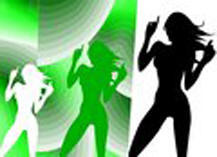 "Virgins In the Beehive" is the compelling story of three beautiful
inner city Black American girls who form a singing group and rise
to the heights of superstardom.

Along the way, through heartbreak, tragedy and the complications
of black womanhood...they discover what they're about and what they
really want out of life.

JennaSet Jones, Darling Nikki and Destiny Matthews

XM-Radio Review:
Hey kiddies,
Kola Boof sent me a special preview copy of her upcoming novel "VIRGINS IN THE BEEHIVE", and I just had to tell you about it now!OK, I'm going to start this review by just calling a spade a spade. "VIRGINS IN THE BEEHIVE". . . the story of three beautiful black girls who become superstars by forming a Hip Hop singing group...IS THE SHIT
But a fair warning to those high brow Kola Boof literary fans who will be expecting the serious "literary novels" that you're used to reading by her (Flesh and the Devil, Long Train to the Redeeming Sin)—this ain't that type of book. She calls this one a "pop novel", a "departure" and "pure escapist fun". I call the book fierce, because despite what Kola said in her letter, she still brings up some very serious issues (the explosion of white women getting "butt implants" is covered in grim detail through blond bombshell Koko-Tee for instance), the only difference is that for this novel, she used the breezy back drop of hip hop, glam life and the bling bling set. Everybody's here—even the Joss Stone/Black Cherry types "doing you know what for beats", LOL!
I loved the book's insistence that Nirvana lead singer Kurt Cobain was murdered and I loved the way the book salutes Cobain, Kurtis Blow, the Mary Jane Girls, Diana Ross and so many others—I also love how the characters featured in the book are obviously based on real life superstars.
Like I'm sure DESTINY MATTHEWS is really Buffie the Body and Kola Boof combined into one character, I'm sure JENNASET JONES, the stunning leading lady of the book, is really Whitney Houston (maybe with some Courtney Love traits) and I'm positive that the group's sensitive but gifted songwriter, DARLING NIKKI, is based on Alicia Keys (Every story in here is the bomb, but I loved Darling Nikki's story).

Back to characters I think are based on celebrities. I'm not even going to name who the Super-Bitch of the story "Athena Hornet" is supposed to be, but I do wish the book's sexy LEADING MAN, chocolate fine ass "too good to be true" STEVEN FRAME would come to life so I could rock his world. The way Kola writes, she makes you dream about that man! He's like a Spike Lee filmmaker in the book only he's SUPER FINE (in more ways than one—wink*). If they ever do a movie of this (which they really need to), then Idris Elba or Morris Chestnut should play STEVEN FRAME.
Which reminds me . . . the "sex" in this book is obscene!
Not since Sister Souljah's The Coldest Winter Ever has there been a "street-lit" hip hop novel this exciting, this original and this DARING (in fact add some "bold" and some "no she didn't!" to the DARING part). This book is off the chain, and though I haven't been enthused by the various controversies surrounding Kola Boof's personal life the last few years, I have to give her props on writing "VIRGINS IN THE BEEHIVE"—it's a classic.
The girl can write.—Miss Egypt, XM radio morning drive
*Reprinted by permission
RUMOR HAS IT....
Spike Lee is in negotiations to make a film out of a novel
by the King of Hip Hop street lit, Relentless Aaron.